Reverse Osmosis System (RO)
Reverse Osmosis (RO) is a process by which a solvent passes through a semi-permeable membrane in the direction opposite to that of natural osmosis when subjected to a hydrostatic pressure greater than the osmotic pressure. Therefore, retains the dissolved solids on one side and allows the pure solvent to pass to the other side.
For decades, Reverse Osmosis has proven to be a highly reliable technology for producing a consistent supply of high-quality water, for example through desalination of seawater or of brackish water or treatment of water from any kind of source. Economical in terms of investment and running costs, requiring minimal post-treatment.
Al Estagamah delivers installation of RO plants according to customer needs, water quality analysis, maintenance, periodical services, maintenance contract with consumable supply etc.
Different Types of RO Systems
A. Sea Water Reverse Osmosis Systems (SWRO)
Energy-efficient and reliable water treatment installations for Maritime Industry. Offshore Oil & Gas and Land-Based Industries including Power Plants, Agriculture, Aquaculture, Horticulture and Food & Beverage production.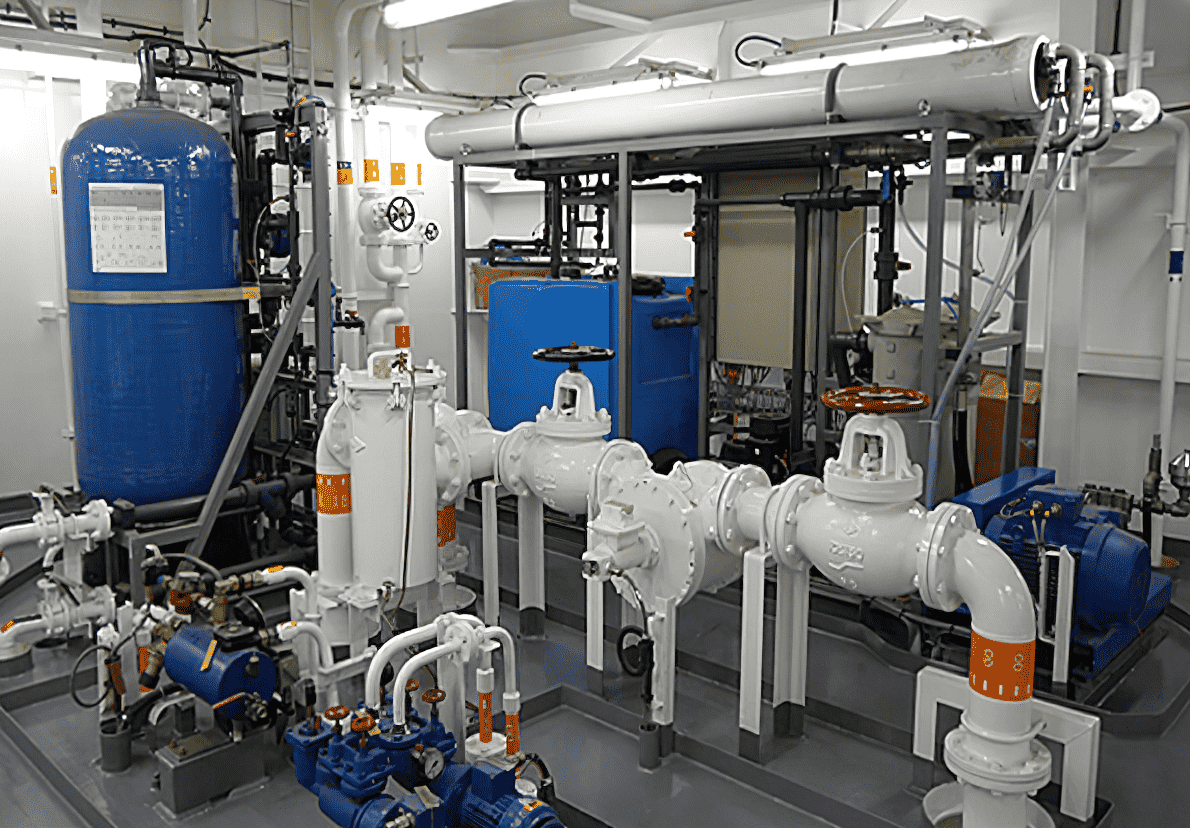 B.Brackish Water Reverse Osmosis Systems
Customized RO units are most suitable for industries like Cement & Precast manufacturing, Food & Beverages, Agriculture, Mineral Water Production, Hospitals, Resorts, Institutions, Accommodation camps, etc.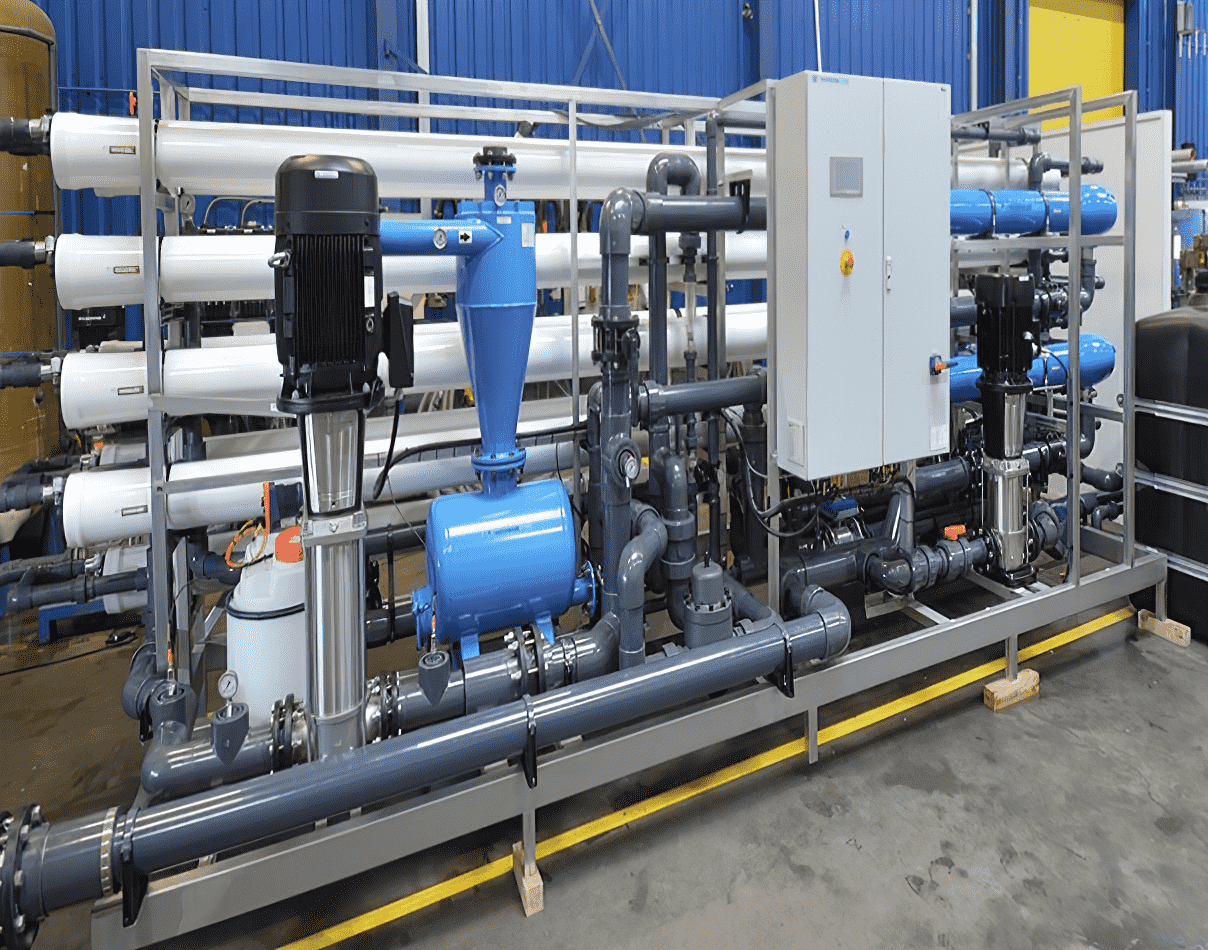 C. Containerized RO Systems
Enclosed in a solid container, it contains all components required for self-sufficient operation such as a power generator, several pre-filtration sets and a reverse osmosis unit. A plug and play desalination solution which can quickly be deployed and put into operation.

i. Robust Water Makers for Offshore Support Vessels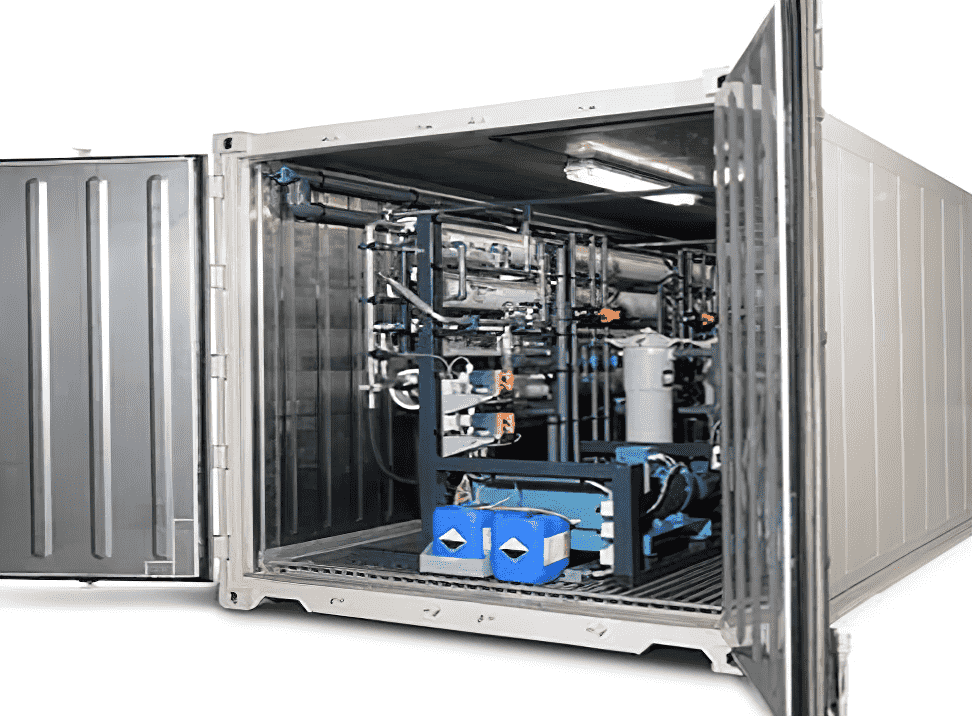 ii. Containerized Water Makers for Offshore Vessels or Structures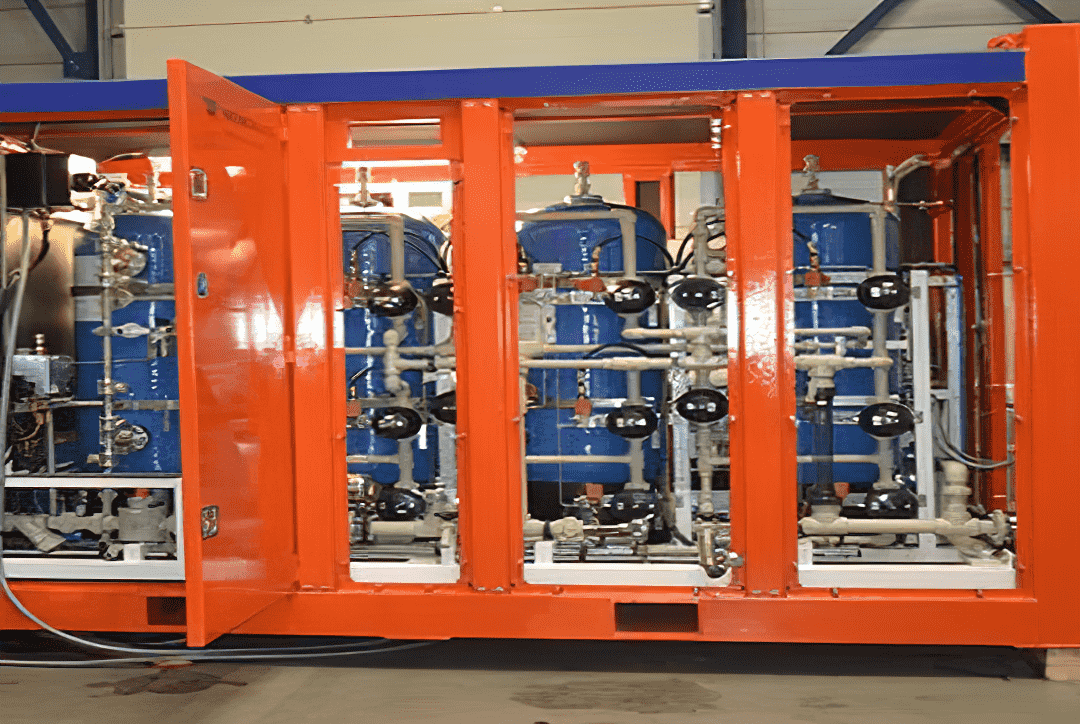 iii. Aquaculture Water Makers: Keep fish clean from Salmon lice and Amoebic Gill disease by refreshing pond water.